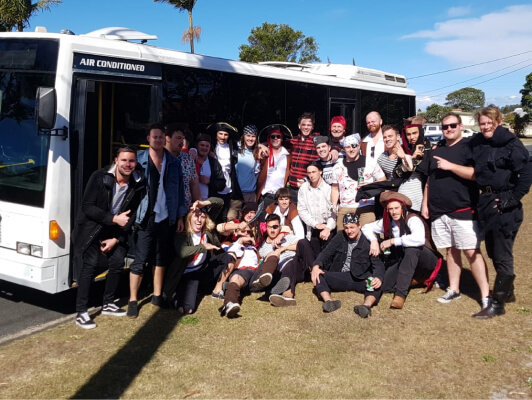 Party Buses for Personal Events
The party doesn't start until you book one of our Party or Limo Buses to transfer you, family members or friends to and from any of the following events –  
Anniversary Parties, Birthdays, Baby or Bridal Showers, Christmas Parties, Christenings, Cocktail Parties, Engagement Parties, Wedding Ceremonies, Family Reunions, Picnics, Barbeques, Private Dinners, Cultural or Religious Celebrations, New Year Parties and much more.
At Party Bus Hire, we believe that any event is a special occasion and that traveling should be as enjoyable as the destination itself. Our buses are designed to create the ultimate party experience, where the celebration will start from the moment you step on board and will continue until you arrive to your event.
We offer a range of entertainment options to ensure you and your guests have a great time, whilst travelling on one of our Party or Limo buses –
Our buses are equipped with extreme loud DJ LD sound systems, vibrant LED party lights and a spacious dance floor with poles (only on our 40+ seat buses). You and your guests can dance and sing along to your favourite music, whilst on the move.
Our Party and Limo buses all feature air conditioning, luxurious leather seating, and tinted or wrapped windows for privacy.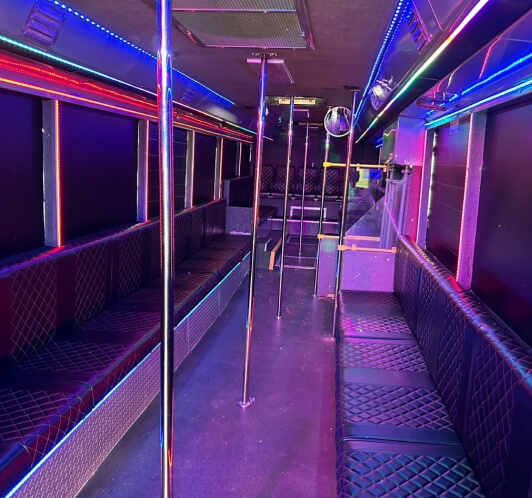 Looking for more entertainment?
Any event is special. Make it more memorable by attending the event with one of our Party or Limo buses. We assure you that the experience on board will be one to remember!

Please refer to our Fleet Page for our vast range of buses, their seat specifications, and its exact features. For all enquiries, please contact us on (02) 9188 9092 or via email info@partybushire.sydney