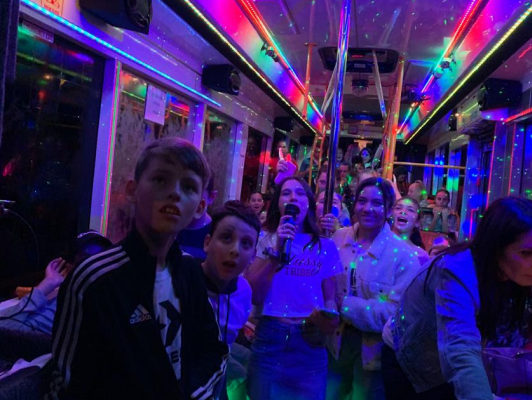 Want a unique way to celebrate your child's special occasion?
Then look no further. At Party Bus Hire we specialize in providing an exciting and memorable experience for kids, on our amazing Party and Limo buses.
Whether you need a transfer to and from the event venue or prefer to have the kid's party onboard and cruise around some of Sydney's most iconic areas, we have you covered.
Our buses are equipped with everything needed to create a fun-filled atmosphere for the kid's.
Here are some of the services and amenities we have to offer :
While we encourage a lively and enjoyable atmosphere, we strive to deliver a high level of customer service and prioritize safety above all else.
Party Bus Hire complies with the law of NSW for underage drinking. We strictly do not permit anyone under the age of 18 to consume any alcohol on our buses.
Soft drinks and water are permitted.
Our professional and experienced drivers are well-trained to provide a smooth and secure journey for the kids. They hold appropriate NSW Heavy Vehicle Licenses, NSW Driver Authorities and are cleared to Work with Children. During the transfer our friendly drivers will provide a safe and secure journey and will assist with any special requests, to ensure that everyone has an enjoyable experience on board.
During the transfer, we require a minimum of 2 parents/guardians to be present on the bus.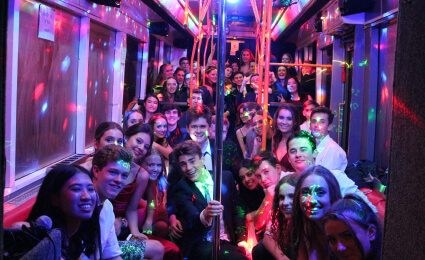 We offer flexible packages to suit your specific needs and budget. Our team will work closely with you to create a tailored package that meets your requirements.
Enquire now and give your child a celebration they'll never forget!
Please refer to our Fleet Page for our vast range of buses, their seat specifications, and its exact features. For all enquiries, please contact us on (02) 9188 9092 or via email info@partybushire.sydney