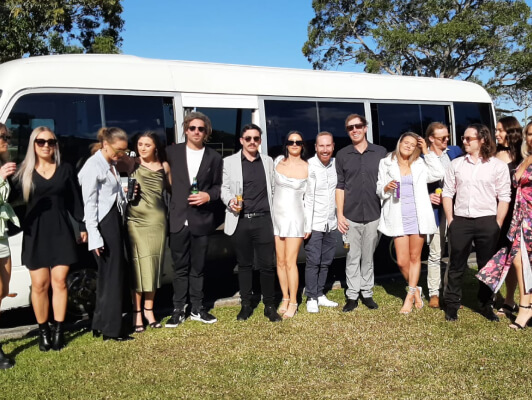 Party Bus Hire understands that travelling to a corporate event, is just as important as the event itself.
We provide professional transport services to take you and guests to and from the following corporate events –
Conferences, Seminars, Team Building Events, Trade Show/Expos, Corporate Dinners, Product Launches, Christmas Parties, Charity or Networking Events, End of Year Parties and much more.
Reliable transportation is a key aspect of event planning, as it ensures that all participants arrive at the event on time. It can be particularly beneficial for events held at locations that are unfamiliar to attendees or have limited parking options. By offering a transportation solution, Party Bus Hire helps alleviate the concerns of driving, navigating through traffic, and finding parking, making the entire experience more convenient and stress-free for attendees.
With our buses being modern, clean, and well-maintained, along with our professional and experienced drivers, we strive to deliver a high level of customer service, ensuring that all attendees arrive at their corporate event in style and, most importantly safely and hassle free.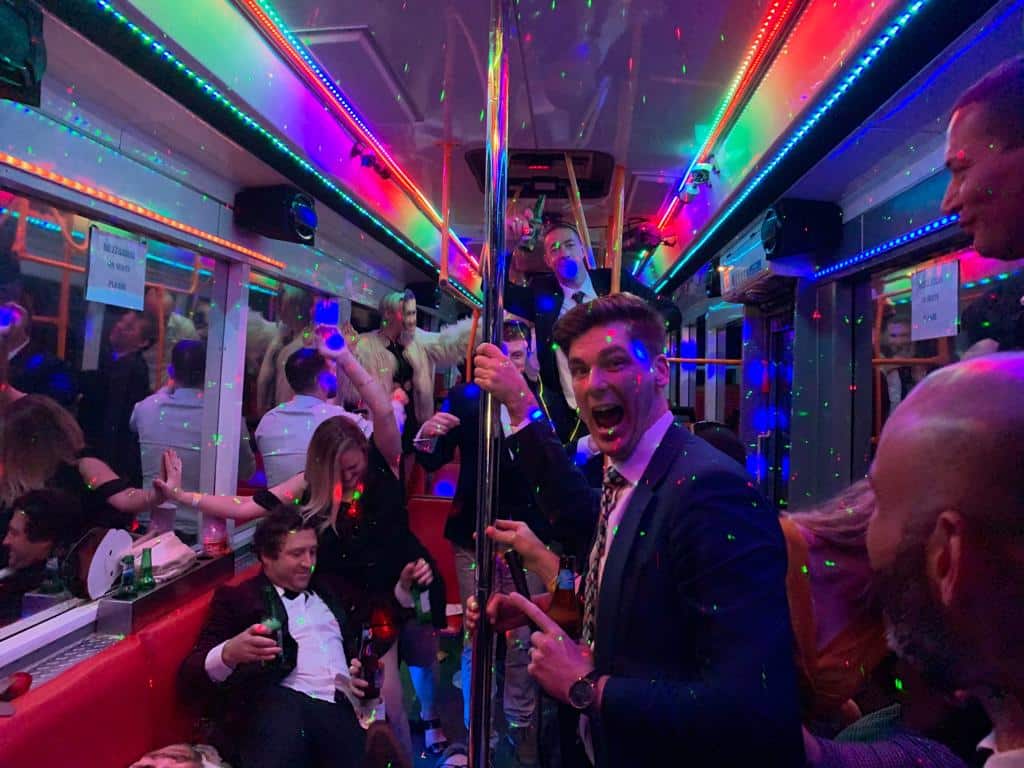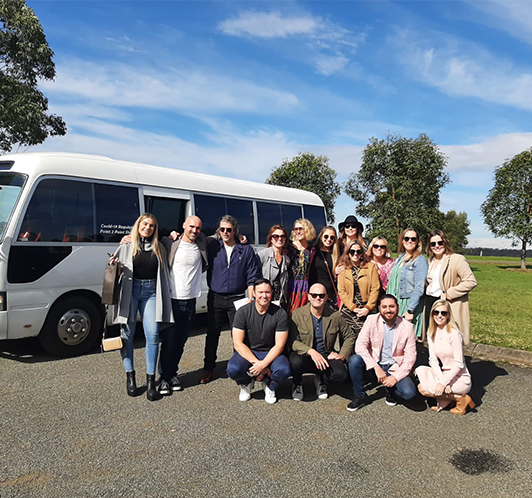 Our buses are complete with air-conditioning, luxurious leather seats and tinted or wrapped windows for privacy. They are also equipped with vibrant LED lights and high-quality DJ LD speakers.
Drinks are permitted on our buses on the exception that they are legal and consumed responsibly. All passengers on board that request to drink alcohol, must be over 18 and have a valid form of identification or proof of age. Based on the law of NSW, we reserve the right to refuse alcohol to anyone who is considered intoxicated or under the legal age limit.
Ice buckets can be provided upon request.
We also offer customized transport solutions to meet your specific needs and requirements. Whether you need a bus for a small or large number of passengers, coordinating multiple pick-up and drop-off locations or require customised branding and signage on the buses, we have you covered.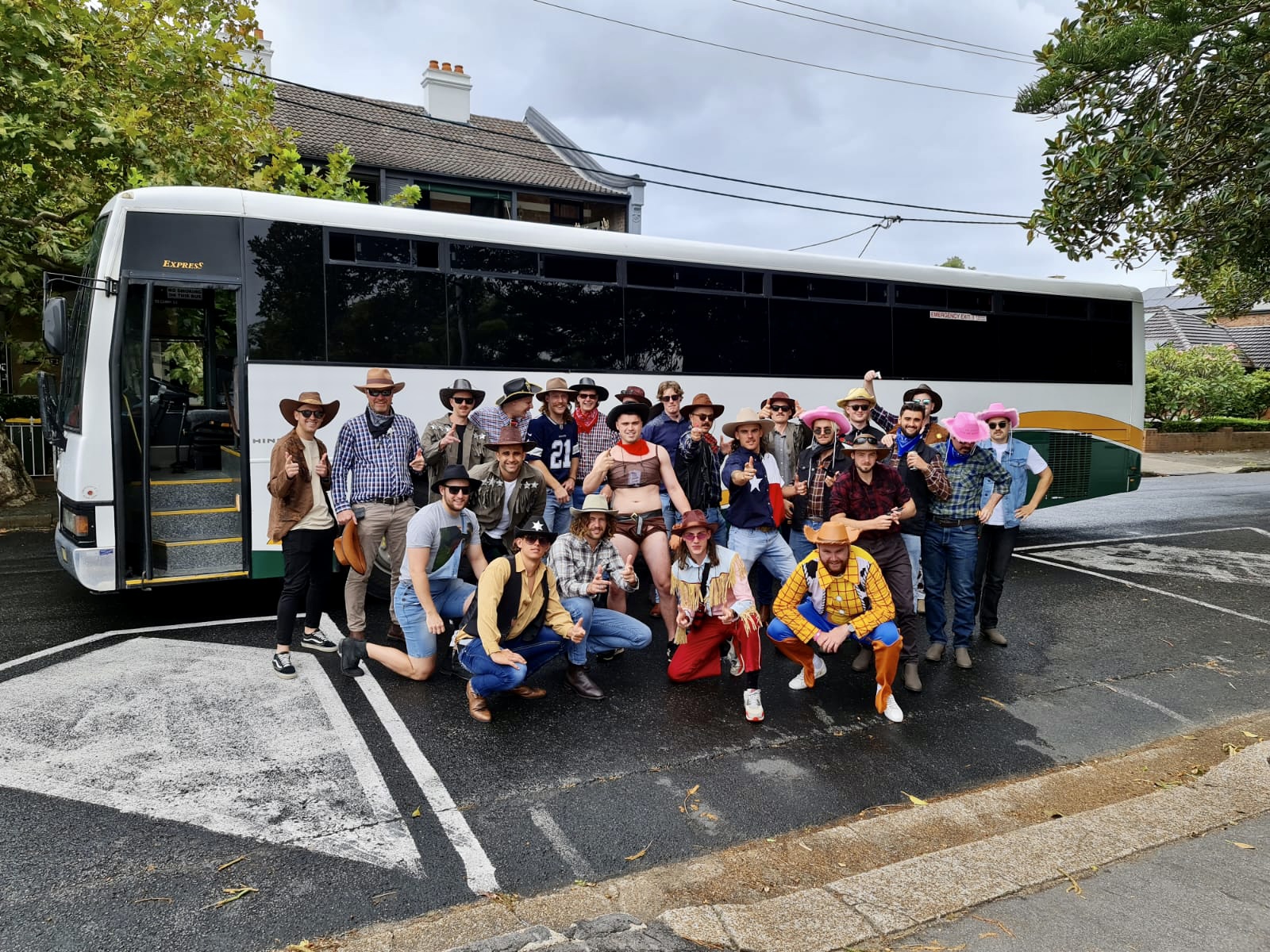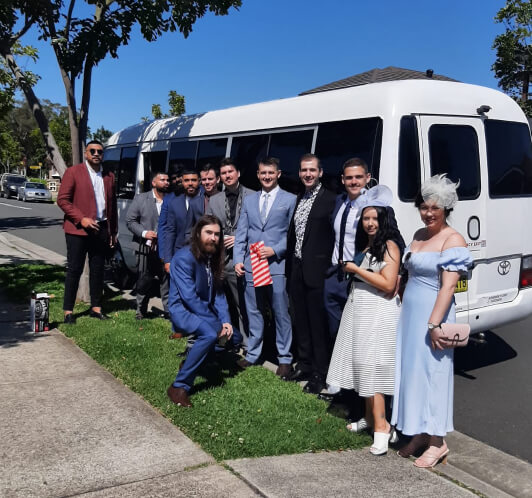 Enquire within and one of our team of professionals will work along with you, to ensure that your transport arrangements are tailored to any specific requirements or preferences you may have.
Please refer to our Fleet Page for our vast range of buses, their seat specifications, and its exact features. For all enquiries, please contact us on (02) 9188 9092 or via email info@partybushire.sydney