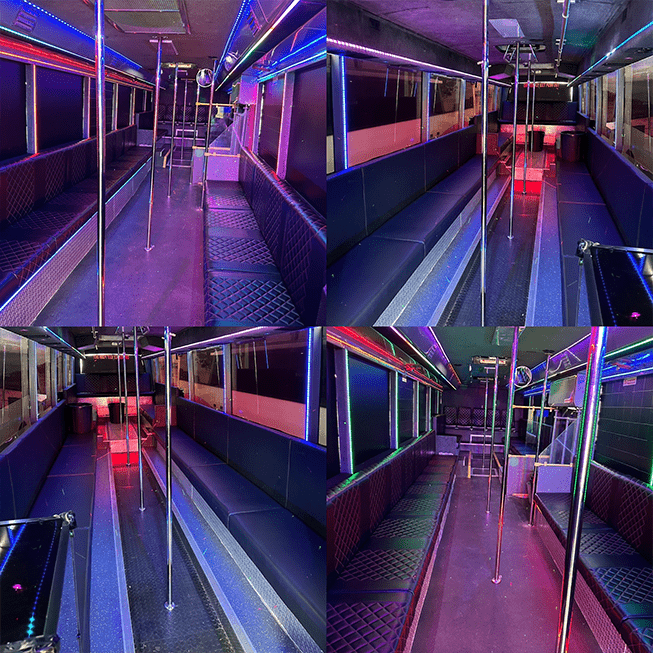 When it's time to Party, Party hard on one of our Limo Party Buses!
Party Bus Hire is Sydney's leading provider of Limo Party Buses. We have transformed our buses into luxurious limousines to provide the ultimate party experience, whilst on the move.
Whether you're celebrating a special occasion, attending a corporate event, or organizing a time out with friends, our Limo Party Buses will ensure that you and your guests travel to your destination in style and most importantly with its vibrant and festive atmosphere the party will start as soon as you step on board.
Our Limos are equipped with the following amenities, to ensure your journey to and from the event is one to remember: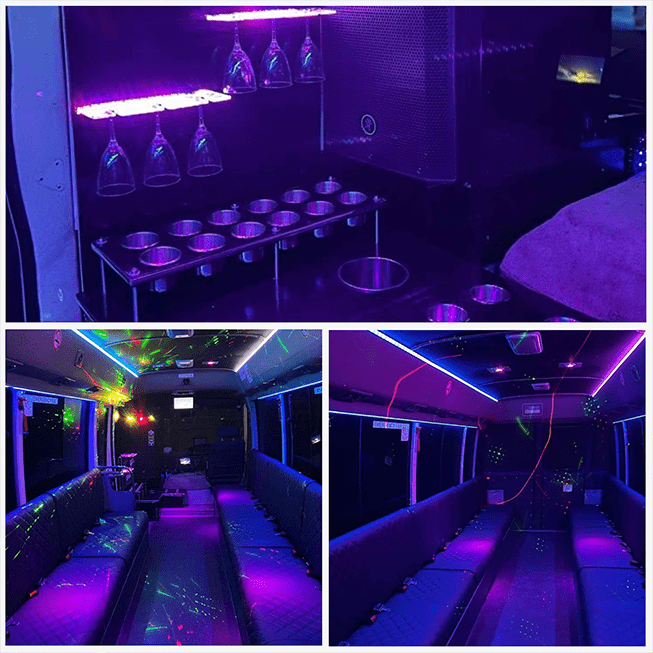 Our Limo Party Buses are designed to cater to your transportation needs, whilst providing a touch of elegance and excitement to your journey.
Enquire now and get ready for the ultimate party on wheels!
Please refer to our Fleet Page for our vast range of buses, their seat specifications, and its exact features. For all enquiries, please contact us on (02) 9188 9092 or via email info@partybushire.sydney