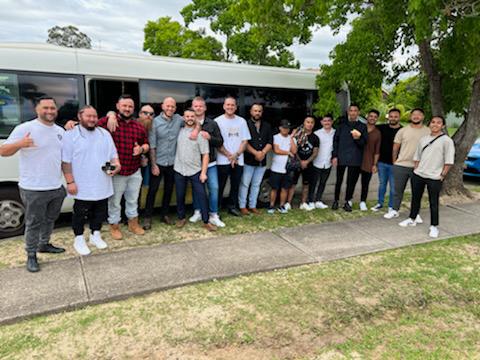 At Party Bus Hire, we understand that the journey itself should be part of the fun. That's why our party buses are specifically designed to provide a lively and enjoyable atmosphere for you and your guests, as you travel to and from your destination.
Our Party and Limo Buses come equipped with various entertainment features to enhance your buck's experience.
Here are some of the great amenities you can expect on our buses:
Our buses are renowned for its exceptional features on board, ensuring that your buck's celebration will be one to remember.
Call now and let's party one last time before the next stop: Wedding!
Please refer to our Fleet Page for our vast range of buses, their seat specifications, and its exact features. For all enquiries, please contact us on (02) 9188 9092 or via email info@partybushire.sydney