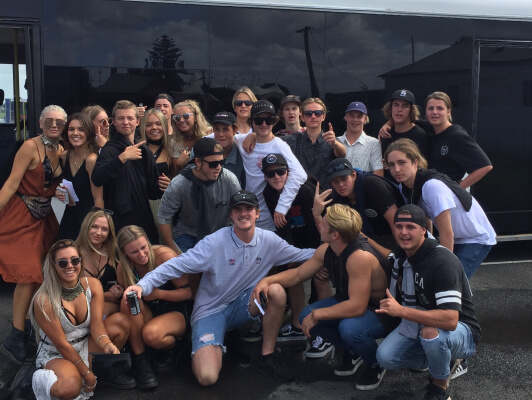 Concerts and Music Festivals
At Party Bus Hire, we understand that the journey to a concert or music festival is just as important as the event itself. Our Party and Limo Buses set the perfect ambiance for a memorable time out.
The convenience of organising a Party or Limo bus is that you, family members or friends can travel altogether and arrive at the event on time. It also alleviates the concerns of driving, navigating through traffic, finding parking and the use of public transport.
Here is how we ensure you and your guests have a great time, whilst traveling on our buses:
Our Karaoke Party Bus certainly has everything you need for a fun-filled journey. This bus offers an inbuilt karaoke system that has an extensive collection of up to 85,000 songs, 2 microphones, a 32-inch TV for lyrics display, a spacious dance floor with 1 pole, along with a smoke machine, LED party lights, DJ LD speakers, and a personalised LED Sign, all guarantee an entertaining experience for you and your guests.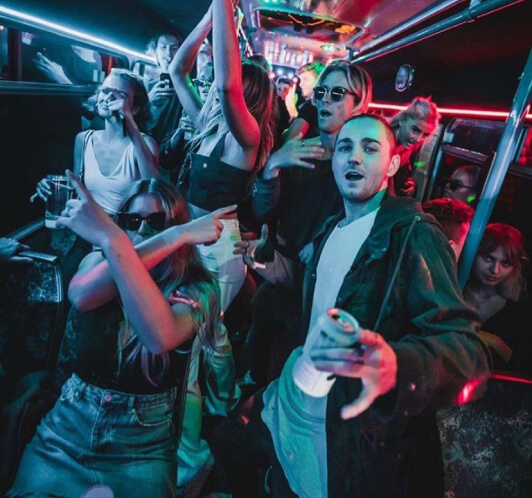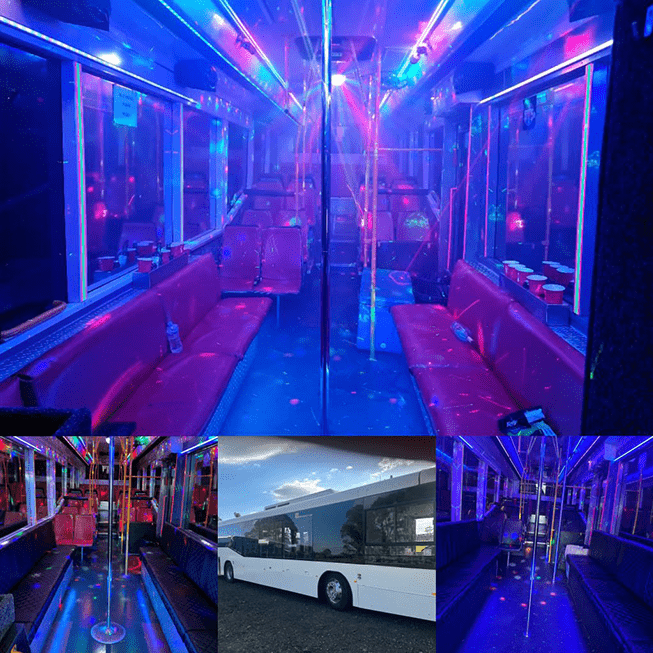 Enquire now and Party Bus Hire will take care of all your transportation needs, whilst you and your guests only need to focus on having a great time on board and at the event.
Please refer to our Fleet Page for our vast range of buses, their seat specifications, and its exact features. For all enquiries, please contact us on
(02) 9188 9092
or via email
info@partybushire.sydney
Add Your Heading Text Here